News – 30.11.2022
Internationality and law in mind already in high school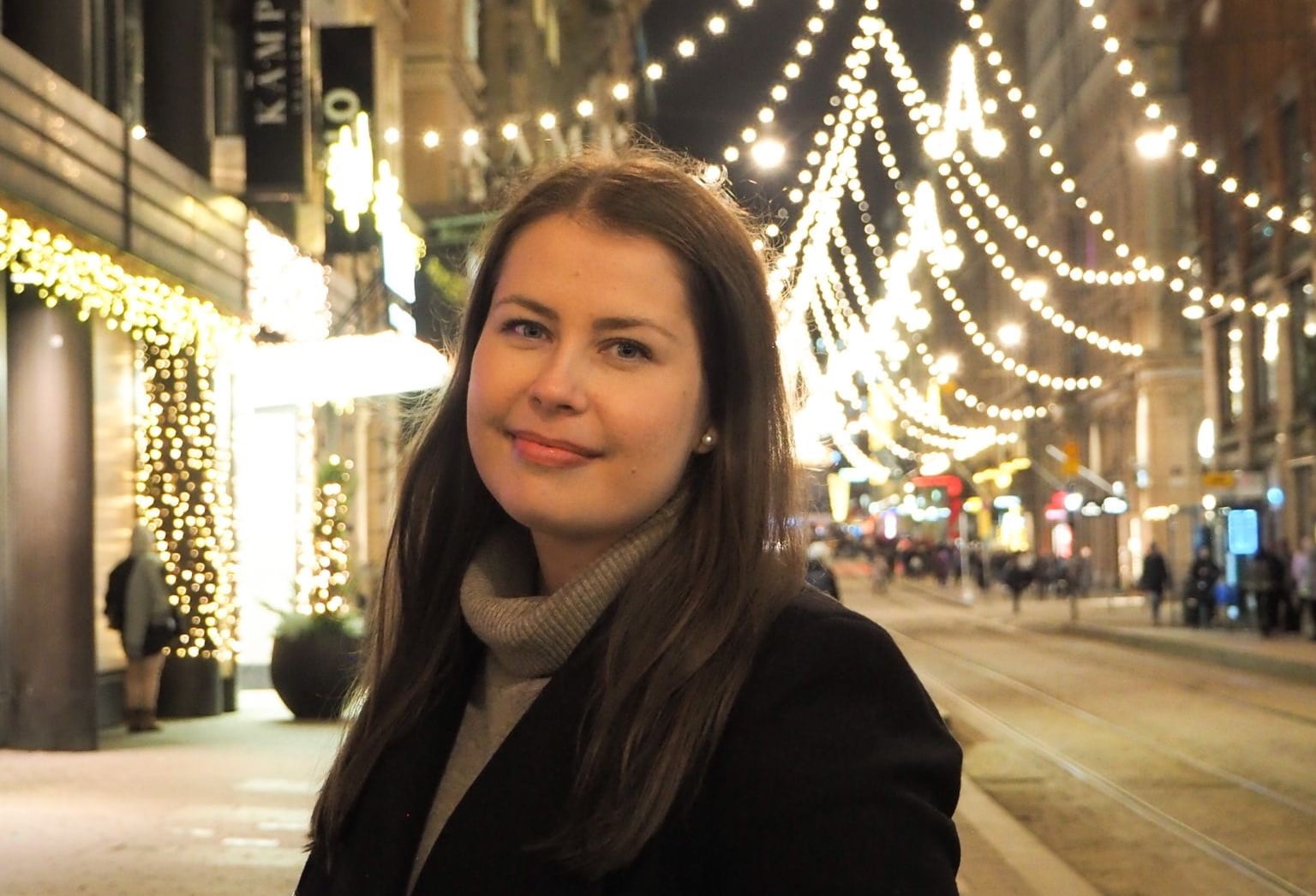 Main contact
An optional legal course in high school sparked Sonja Heinonen's interest in law.
"Before that I got excited about internationality in the bilingual class at Kulosaari Secondary School where I studied in both Finnish and English. As a lawyer, you get to work a lot with international clients."
Heinonen specializes in data protection issues. In addition, she works with mergers and acquisitions as well as in the corporate team, where the working day includes contractual and corporate law matters.
At Procopé & Hornborg, versatile tasks bring variety to work and help to understand the connections between different things.
"In my work, I appreciate the fact that at P&H you can focus on matters that interest you, but at the same time it is also possible to work beyond team boundaries in many areas of law – this way your own expertise grows versatile, even if you specialize in a certain area of law."
Heinonen wrote her master's thesis in law school on the use of personal data in genomic research in the light of the new Genome Act under preparation. In addition, she completed advanced studies in data protection during her student exchange in Rome and, after graduating, worked as a secondee data protection lawyer at Helen Ltd.
Data protection has been one of the hot topics in recent years, as it affects every organization that processes personal data.
"More and more companies have paid attention to data protection issues, for example, by strengthening the company's internal processes from a data protection perspective," says Heinonen.
Interesting and challenging projects fascinate the young professional
Procopé & Hornborg became familiar to Heinonen already during her studies when she worked in the firm as a Senior Trainee. After graduating, she continued working at P&H as a lawyer.
"I like working at P&H because here all employees are supported in their professional development. Moreover, we have a low hierarchy and a nice work community. In addition, it is nice to notice that I am increasingly more able to help, for example, younger colleagues. I received the same kind of support here during my traineeship and have always appreciated it."
Growth to become a professional is also supported by the fact that young lawyers get involved in challenging projects from the very beginning of their career. On the other hand, the employees' wellbeing is taken care of, as stated in the company's responsibility guidelines.
Outside of working hours, Heinonen enjoys racket games, especially tennis and padel. Tennis has been a part of her life since childhood. In addition, she can be seen at the gym or on a jogging trail with a furry Havanese dog.
"A Havanese dog was already in my childhood family, and now we have a similar one at home. Havanese is a playful breed that enjoys spending time with its owners."