News – 20.06.2023
Values were created together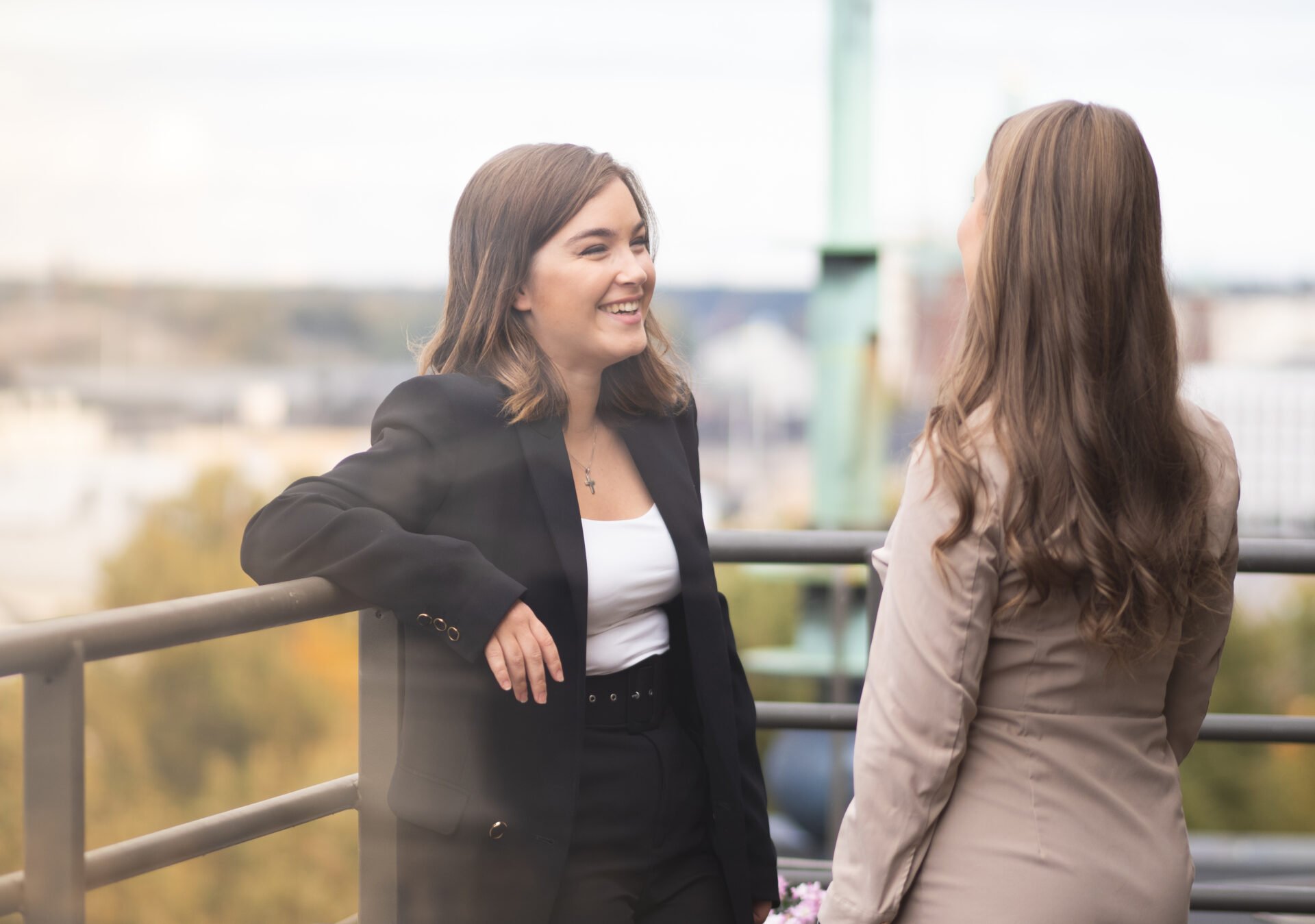 Main contact
Pia Tanskanen
Managing Partner, Attorney at Law, Trained on the Bench
Growing together, agility and well-being are highlighted in Procopé & Hornborg's new values. New values were already visible in the manner how the values were created.
"For us it was important that everyone took part in making our values. When a person can truly influence the values, they will find them as their own. In fact, working together turned into one of our values.", says the Managing Partner of Procopé & Hornborg, Pia Tanskanen.
While developing values, the process often is at least as important as the values created in the end. During the process, everyone stops and thinks about what is important for them, the company, and the clients. A successful process is like a glue that combines the objectives of the staff and the company.
Creating our values at P&H took all in all 1,5 months, which is a very compact timeframe for a process involving the whole staff.
The work started with the value team's workshop where the process and timetable were determined. In the first stage, everyone got to describe their views of the company values on a post-it note. The objective was to gather staff views on how P&H works.
The staff also gathered things they wanted as company values. Additionally, there was a value box in the office where the staff could anonymously post comments written in a way that one's identity could not be determined from the handwriting. These viewpoints were gathered for around ten days.
After the deadline, the value team analyzed the staff's proposals where they quickly found themes important to the staff.
"Common themes were found surprisingly fast so that in the same workshop, we already built three themes for the staff to comment on", says Tanskanen.
After comments from the staff, the value team gathered to work on a synthesis of the propositions and comments received. The results of the work that had started in March could be published as planned at P&H's traditional end of financial year dinner.
Values direct daily choices
For a company, the building of values with the whole staff is a big effort even if the process was quicker than usual. Why then did P&H start such an effort?
"That's because values build company culture, they depict the way in which we want to help our clients", says Tanskanen.
Reciprocally one may think that a company's culture affects the chosen values. Maybe that's why the P&H project created values that reflect the company's methods. The firm is made up of people who appreciate P&H's way of working.
Courageously taking care of people together
One of the new values tells us that P&H is professional, agile, and courageous. The company develops professionalism by also taking younger lawyers immediately into workgroups and client work.
Professionalism is an easily understandable value for a law firm. But what do agility and bravery mean in practice?
"Agility means that we can quickly change our mode of operation to reflect the wishes of our client. Bravery, in turn, is attempting to convey recommendations for an action to a client clearly. This can be at times difficult for lawyers as the court may nevertheless arrive at a different opinion", says Tanskanen.
According to another value, the staff at P&H grows, works, and develops together. Growing means both the growth of the office and supporting the growth of our clients as well as growing as professionals and people.
Working together also refers to both internal work and external work with clients. Both working and developing are most fruitful when done together with others.
Another good concrete value is that at P&H, we take care of people and the environment.
"Of utmost importance is that no one is left alone. If the workload is too much, we will see together how it can be divided."
Our employee time-tracking has similar aims. If someone's workday becomes longer than normal, they will get balance hours that can be used when it's calmer. No one is encouraged to do overly long days, though one cannot completely avoid these as a lawyer.
The environmental handprint of an office is small to start with, but P&H has nevertheless aimed to minimize this by encouraging a paper-free and plastic bottle-free office as much as possible. Additionally, as one of our sustainability targets, we aim to distribute information about legislation on sustainability which is currently developing at a fast pace.
Our values
We are professional, agile, and courageous
We value expertise. We concentrate on what is essential for our client and on achieving this common goal agilely and fearlessly.
We grow, work, and develop together
We are actively developing and growing as experts and as an office together with our clients. We work seamlessly as a team.
We take care of people and the environment
The welfare of our employees is our top asset. With us everyone can be themselves. Our handprint is aimed at building a more sustainable future.